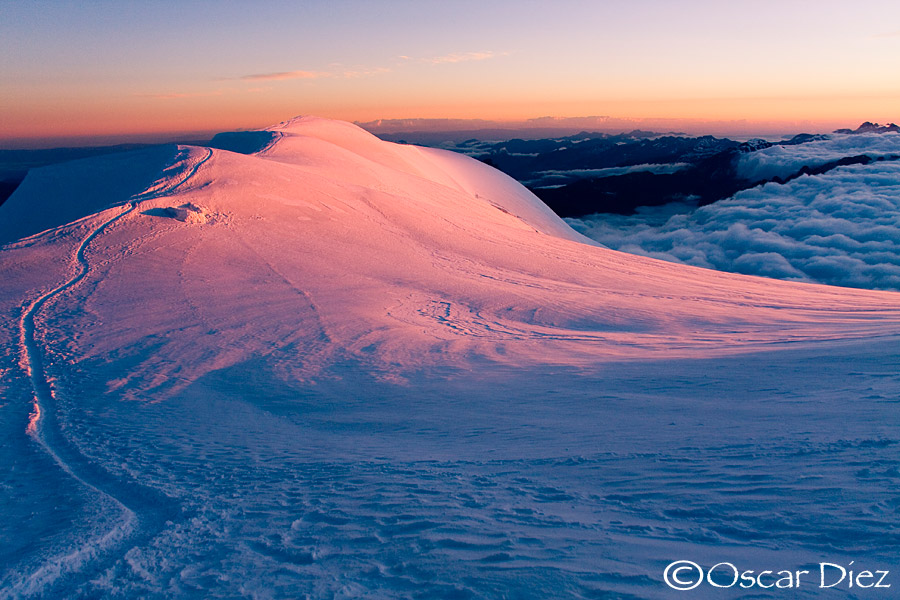 Ascent of Mont Blanc
In July 2008, we decided to climb Mont Blanc a quartet of friends, Javi Corle, Javier de la Fuente, Victor and me, this image is at about 4000 m altitude at the time of sunrise.
Location:
Photographic equipment:
Canon 40D, Sigma 18-125 f4
f/14, vel. 1/500 sg. ISO 250, 18mm focal.