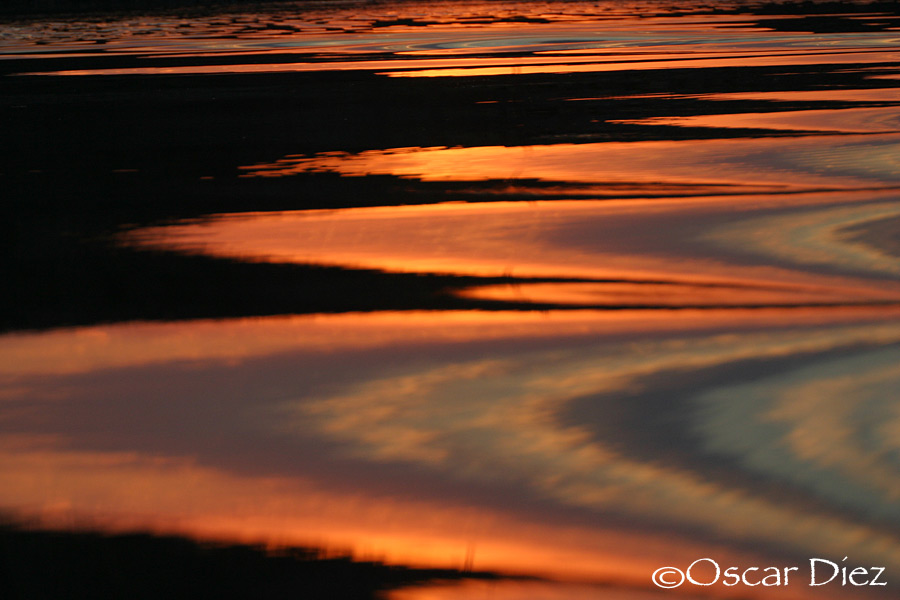 Red highlights
In this image I have a special affection, is the first thing I did, in a nice walk along the river Almonte Zodiac, the picture is the waves that left the boat at the time of sunset.
Location:
Photographic equipment:
Canon 10D, Sigma 170-500 f6.3, a pulso.
f/4.5, Vel. 1/1000 sg. ISO 400, 170mm focal.